Custom Rubber Molded Parts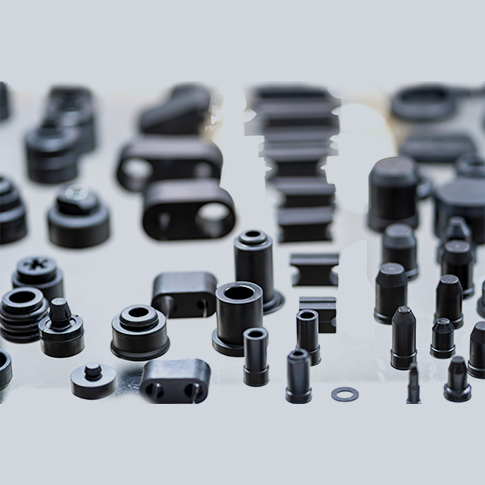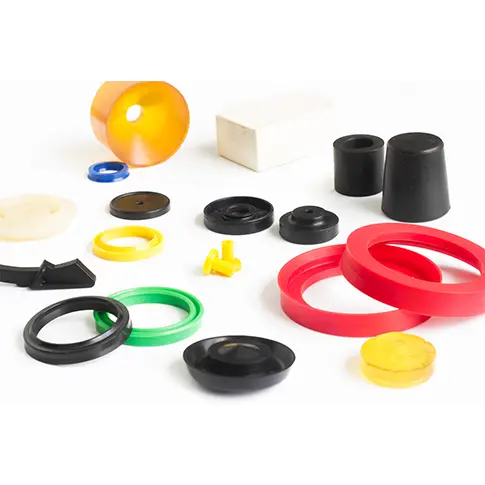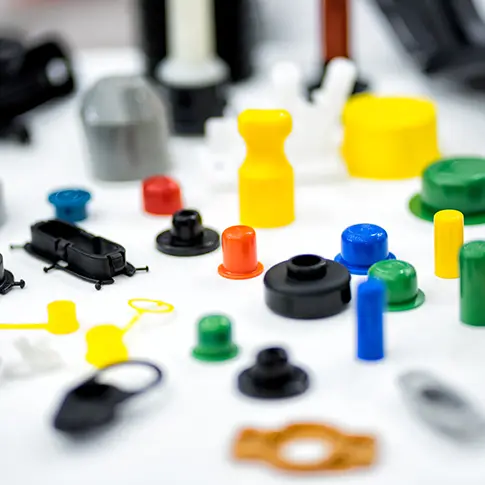 Custom Rubber Molded Parts
American Rubber Corp is a leading manufacturer and supplier of custom molded rubber components. We have in-house capabilities of injection molding, transfer molding, as well as compression molding. Depending on our customer's requirements around elastomer compound and geometry of rubber component, we select best way to mold these rubber components while keeping quality, precision and competitive pricing at front and center.
Our custom molded rubber components are compounded in-house for desired mechanical and electrical and thermal properties include weather resistance, abrasion resistance, fire resistance, conductivity, heat resistance, insulation to name a few.
We are a full service rubber manufacturing group – we help our clients build rubber products and industrial systems using our expertise on multitude of elastomer compounds.
American Rubber Corp keeps an all-time available stock of molded rubber products with a standard as well as commonly used custom sizes including one of the largest cataloged molds and dies to accelerate and fulfill your rush orders. Please visit our catalog of products or provide your CAD drawing of your rubber parts related need and we will custom make them.
We have in-house tooling & die-design shop equipped with state of art Wire EDM, Sinker EDM, CNC Milling, Drill Press & other machines. These in-house tooling allows us to be self-sufficient in accelerating tooling preparation for your manufacturing jobs – whether its complex extrusion die design or multi-part mold for manufacturing complicated rubber component.
We have 3 hydraulic presses as well as multiple injection molding machines to achieve mass production as big as million parts (e.g. molded o-rings) per month.
We have proven expertise at molding silicone, EPDM, FKM (generic compound of Viton – a registered trademark of The Chemours Company), Nitrile, PTFE (generic compound of Teflon – a registered trademark of The Chemours Company), TPE, TPU, Neoprene, and Flurosilicone to just name a few.
Type of Custom Rubber Molded Parts We Manufacture
Bellows

American Rubber Corp specializes in design and manufacturing of custom rubber bellows and dust boots or rubber boots from various elastomers that meet our customers requirements. Typical structure of these bellows contain assembly connector interface on two end and middle region has one or more accordion style convolution depending on relaxed length and stretch length requirements. Connector interfaces can range from straight sleeve, to o-ring type orifice, or even flange type constuction with fastener holes. These bellows can be further manufactured either in straight construction or in tapered bellows construction. Depending on application needs and length of bellow actuation, we manufacture rubber bellows with strategically placed breathing holes and variety of filters embeded to avoid building out vaccum or pressure within bellows while making sure that dust and other foreign particles does not enter bellow protected area.

Aerospace

Agriculture

Oil & Gas

Transportation and Logistics

Food & Beverage

Power Generation

Renewable Power Generation

Marine
Chemical Manufacturing
Commonly Used Elastomer Compounds
FKM (generic compound of Viton - a registered trademark of The Chemours Company)
PTFE (generic compound of Teflon - a registered trademark of The Chemours Company)
Feel free to get in touch with us for all your rubber component-related needs & for discussions around how can we help you as your preferred rubber component manufacturer.