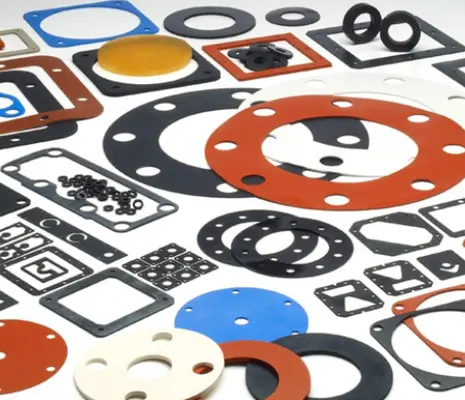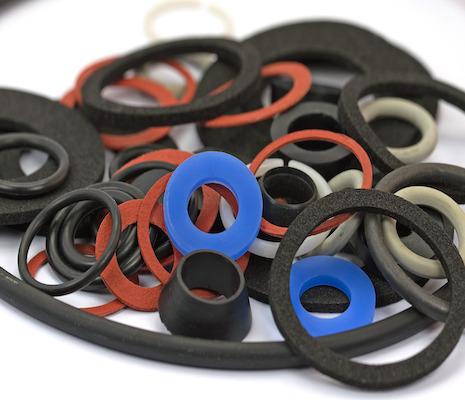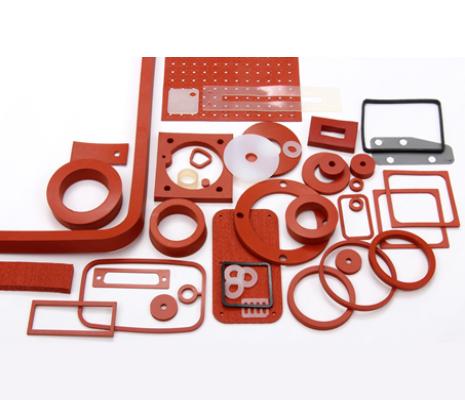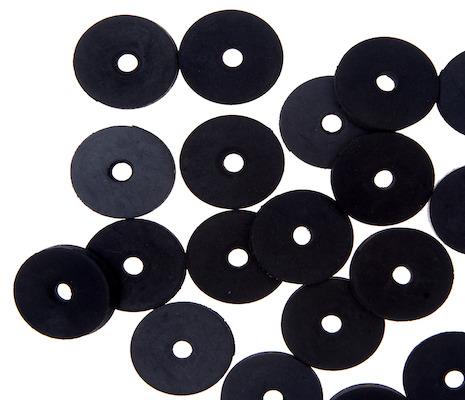 American Rubber Corp (ARC) is a leading manufacturer and supplier of custom die cut, knife cut, oscillating knife cut solid rubber and sponge rubber flat gaskets. We can engage with our customer for their gasket requirements from design, prototyping to large production run of die cut custom shaped gaskets and flat O-rings. We have in-house capabilities to cut gasket from rubber sheet materials using die cut (clicking), drag knife cut and oscillation head CNC cutter/plotter.
We manufacture these gaskets from Silicone, Flurosilicone, EPDM, butyl (Buna-N), Neoprene, SBR, FKM/Viton, and PTFE to just name few. Furthermore, we can also cut these gaskets from reinforced rubber sheets where typical reinforcement mesh include polyester, nylon, nomax, dacron, kevlar etc as per our customer's requirements.
American Rubber Corp manufactures custom cut gaskets from Silicone, EPDM, Nutyl (Buna-N), FKM/Viton, PTFE, Neoprene as well as SBR elastomers. Newest in the range of our capability also includes custom cut Santoprene gaskets (TPV – EPDM particles encased in to Polypropylene matrix).

Aerospace

Marine

Power Generation

Semiconductor Manufacturing
Chemical Manufacturing

HVACR

Bulk Material Handling & Conveying (Clamping Bladder)
Commonly Used Elastomer Compounds
Silicone, EPDM, Butyl, Nitrile (Buna-N or NBR) FKM (generic compound of Viton – a registered trademark of The Chemours Company), Neoprene/Chloroprene, TPE, PTFE (generic compound of Teflon – a registered trademark of The Chemours Company)
Typical die and knife cut rubber gaskets can have Cotton, Polyester, Nylon, Nomax, Dacron, or Kevlar mesh as reinforcement.
Feel free to get in touch with us for all your rubber component-related needs & for discussions around how can we help you as your preferred rubber component manufacturer.