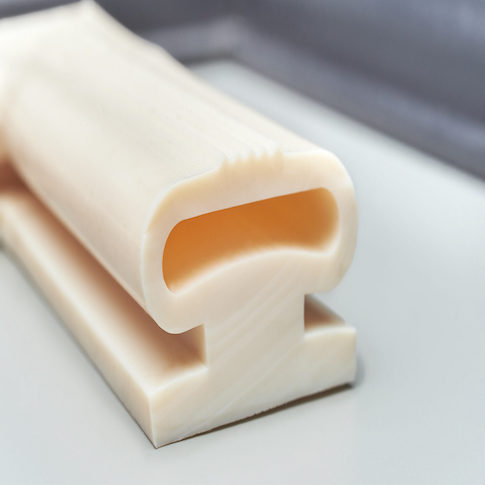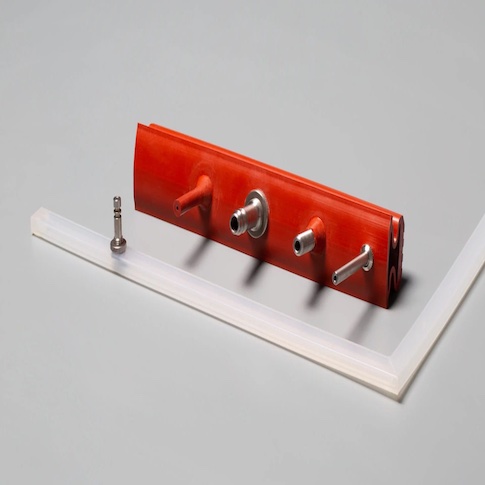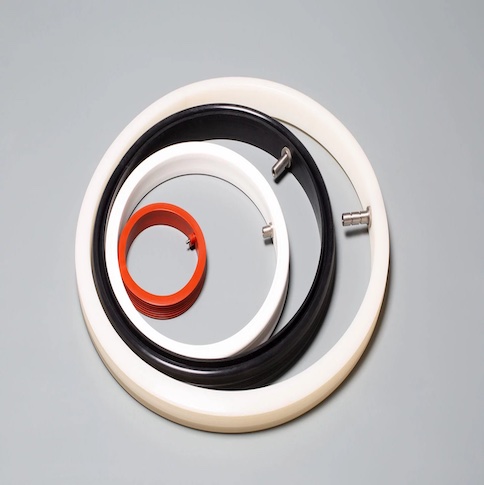 American Rubber Corp is a leading supplier and manufacturer of Inflatable rubber seals with customizable valve & inlet tube. We provide design consultation and material selection help to our customers including important parameters around inflation height and deflation (relaxed state) gap, as well as pressure, and operating temperature requirements.
Inflatable seals are a type of rubber seal that inflates to provide a contamination-proof seal in a variety of applications. Unlike traditional elastomeric seals, inflatable seals can effectively seal irregular or misaligned surfaces, enhancing their sealing integrity. Their unique design allows them to inflate and form a tight barrier between the mounting and striking surface. Inflatable seals are easy to use, requiring less force while ensuring a 100% seal. They are the perfect solution for unique sealing applications.
Non-Reinforced Inflatable Seals
Fabric Reinforced Inflatable Seals
Custom & Standard Inflatable Seals
Rubber inflatable seals are ubiquotously used across industry to achive optimized and dynamic sealing or grip for hard to seal irregular areas, or misaligned surfaces with gaps in between as well as where repeated and rapid sealing and unsealing is a critical requirement.
Across industries inflatable seals are called different names like pneumatic gaskets or dynamic seals. American Rubber Corp has capability to custom design and manufacture inflatable rubber seals of various profiles either extruded and joined for endless gasket or full mold them in continuous molding and mandrel operations. Inflatable seal geometry, operating conditions, desired pressure, and the method and interface the seal will be installed on are some of most critical aspect of achiving desired sealing quality as well as operating life longetive from these inflatable seals.
We manufacture custom designed reinforced inflatable gaskets
depending on requirements and specifications or operating application details provided by our customers. Reinforcement material that we add to inflatable seal depends on desired operating pressure and temperature. We provide choice of polyester, cotton, nylon, nomax, and kevlar reinforcement for our custom manufactured inflatable seals.
Futhermore, our inflatable seals are manufactured for radially inward as well as radially outward sealing depending on application requirements.
ARC's dedicated team is always ready to provide advice and recommendations on inflatable seal materials and design. They work closely with you from the initial design stage all the way through to the final manufacturing run, ensuring that you receive the best possible gaskets for your needs.
Type of Inflatable Seals We Manufacture
Footless Seals

Foot less inflatable seals are made without any special geometric features at the bottom of the seals. These types of inflatable seals are installed with either PSA backing or in pre-machined grooves and usually towards lower half of horizontal matting mating surface. Simpler design allows for economical cost of such seals while providing all other benefits of inflatable seals. In certain cases, footless inflatable seals are secured through pressure plate and fasteners if required by application.
Bulk Material Handling

Inflatable seals as well as clamping bladders have wide variety of uses in buld material handling for sealing connection between hopper and containers as well as holding, gripping, clamping and moving containers or transfer trolleys (cars/carts) across plant floor.

Aerospace

Marine

Power Generation

Semiconductor Manufacturing
Chemical Processing and Manufacturing

HVACR

Bulk Material Handling & Conveying (Clamping Bladder)
Commonly Used Elastomer Compounds
Silicone, EPDM, Butyl, Nitrile (Buna-N or NBR) FKM (generic compound of Viton – a registered trademark of The Chemours Company), Neoprene/Chloroprene, TPE, PTFE (generic compound of Teflon – a registered trademark of The Chemours Company)
Cotton, Polyester, Nylon, Nomax, Dacron, Kevlar
Feel free to get in touch with us for all your rubber component-related needs & for discussions around how can we help you as your preferred rubber component manufacturer.